Family get togethers are one of my most favourite things. I love hosting and being hosted. This Thanksgiving was my turn to host and I excitedly started my preparations in advance, wanting to have my house welcoming and comforting for my children, my sister and her family and my parents. 
With my parents more vulnerable in their age bracket, and of course our daughter, Ryan, being immune compromised, I felt it would be best to cancel the family get-together with the resurgence of COVID19. Making the call was tough...and a bit depressing. I allowed myself a moment of sadness, but then really tried to focus on what I am truly thankful for. And we are lucky...there's so much to be thankful for!
Need a little help on focusing on thankfulness. There's a great app that I have been using for a few years now called CALM and there are awesome guided meditations on gratitude and even mindful eating!
And speaking of eating, there are so many traditional Thanksgiving treats that I love. Mmmm....squash, mash potatoes, stuffing and of course the traditional turkey. Since we've changed our diet to mostly plant-based I wanted to share one of my favourite recipes that allows me to not miss turkey one bit. Check out this recipe from Game Changers for meatless meatloaf that has all of my favourite herbs and spices that I would traditionally use to dress a turkey. Ooooh...and the mushroom gravy from the same website...soooo yummy!
This protein-rich BBQ-glazed "meatloaf" is a quick, inexpensive whole food option that will leave everyone at the table asking for seconds.
Recipe by Plant Strong by Engine 2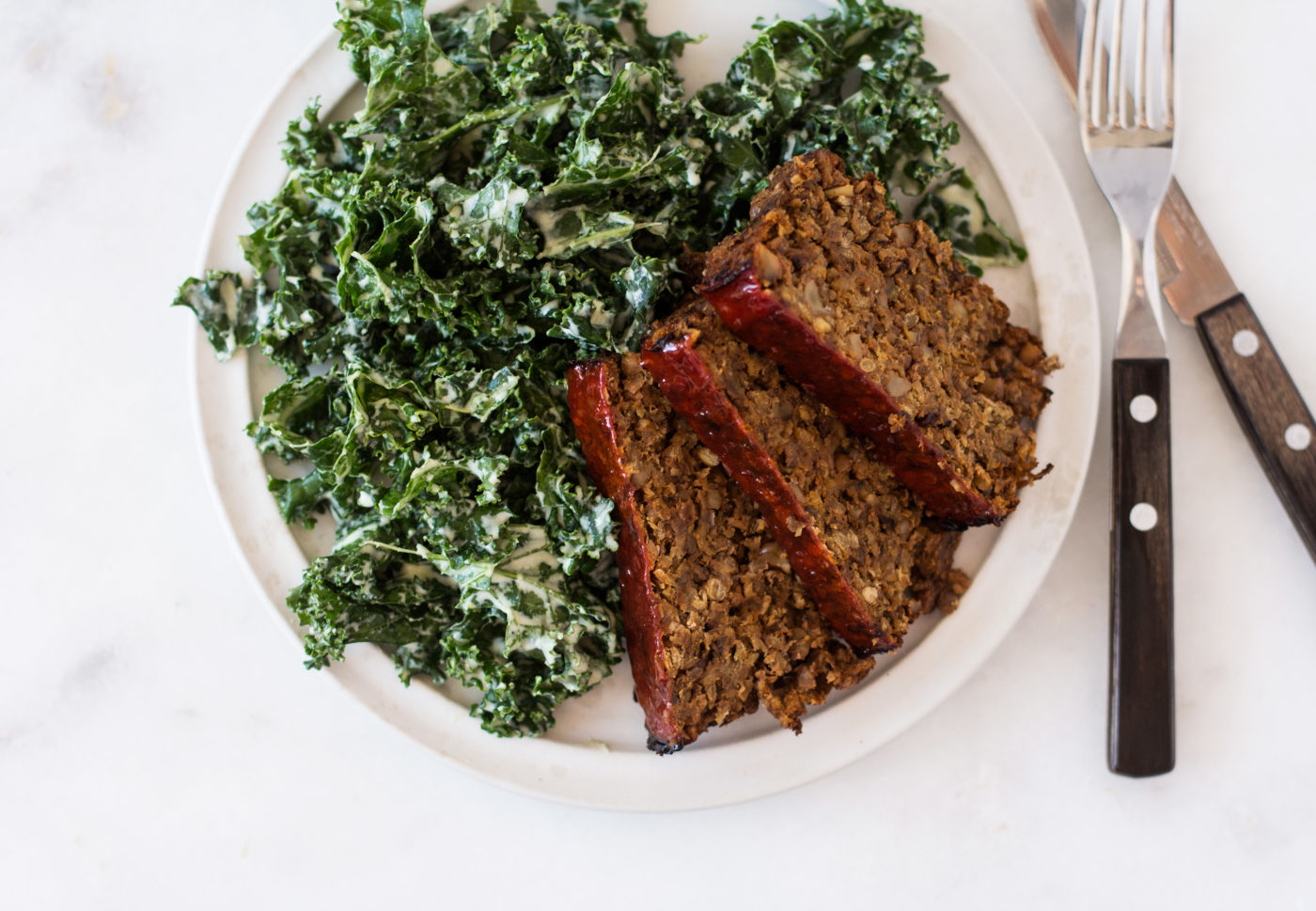 2 stalks celery, chopped
½ onion, chopped
2 cloves garlic, minced or pressed
10 ounces firm tofu, drained
¼ cup walnuts, finely ground
½ cup cooked brown lentils
1¼ cups quick-cooking oats
3 tablespoons soy sauce
2 tablespoons BBQ sauce or ketchup (plus additional for topping)
1 tablespoon Dijon mustard
2 teaspoons dried parsley
½ teaspoon thyme
½ teaspoon sage
½ teaspoon rosemary
Preheat the oven to 375ºF/190ºC.
Sauté the celery, onion, and garlic on high heat in a skillet with a few drops of water for 5 minutes, until tender. Remove from heat and cool.
Mash the tofu in a large bowl. Stir in the cooked mixture and remaining ingredients, and combine well.
Spoon the mixture into a parchment-lined loaf pan. Top with a layer of BBQ sauce.
Bake for 55–60 minutes, or until a toothpick inserted in the center comes out clean.
This meatloaf is wonderful the next day pan-fried on whole grain bread with mustard, pickles, and ketchup.
One of the things I'm so thankful for is all of you! Happy Thanksgiving everyBodhi!
---